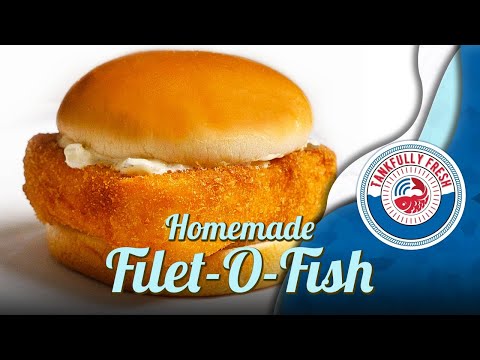 Ingredients
| | |
| --- | --- |
| Quantity | Ingredients |
| 200g-300g | Cod fillet |
| 1 piece | Egg |
| 100g | Plain Flour |
| 100g | Japanese Breadcrumbs (blended) |
| 1/2 tsp | Salt |
| 1/4 tsp | Sugar |
| 1 tsp | Garlic Powder |
| 1 piece | Cheddar soft cheese |
| 1 piece | Milk bun |
| As required | Oil for frying |
Tartare sauce Ingredients
| | |
| --- | --- |
| Quantity | Ingredients |
| 100g | Kewpie Mayo |
| 20g | Sweet Relish Pickle |
| 40g | Shallots (minced) |
| 20g | Brown Rice Vinegar |
Directions
Cooking time!
1. Cut the Cod fish into a square and season the cod with salt and sugar, let it sit for 15 minutes.
2. Make the tartare sauce by adding the sweet relish pickle, minced shallots, rice vinegar, and kewpie mayo and mix well.
3. Taste and add additional vinegar if preferred.
4. In 3 separate plates, put the plain flour in one, eggs beaten in another, and blended Japanese breadcrumbs at the last one.
5. Season the plain flour with salt and garlic powder and the breadcrumbs with salt only.
6. Put the seasoned cod in the flour, making sure that every corner is covered, and shake off the excess.
7. Cover it with eggs and drip it off before putting it in the breadcrumbs.
8. Let it sit for 5 minutes.
9. In a hot pot with oil at medium heat, add the breaded cod fish and fry for 2-4 minutes, depending on how thick the fish is, and until it is cooked.
10. Take out breaded cod fish from the oil and blot the excess on a paper towel.
11. To assemble the burger, add tartare sauce at the bottom, followed by cheese, the cod patty, and tartare sauce again before closing with the bread bun.
12. Wrap it up and serve with fries!
Tankfully Fresh Recipes Series!
Recreate the favorite Filet-O-Fish with Tankfully Fresh! Let us share one of our Tankfully Fresh Recipes with you! Enough for 1pax. Do share this if you find this recipe useful. Spread the love for seafood!